Meet Jason
Jason Miller, 47, has worked, lived, or played in Roswell for the last decade. He is the President and CEO of a local data and technology company based in Roswell that offers cloud services, analytics, and reporting for automotive dealer groups across the country. An altruist and entrepreneur at heart, Jason is a true leader. For the last 20 years, he has worked tirelessly building a brand and a company focused on employee growth and success. He has had an untold impact on the success of the clients served by his company - all from scratch. His passion and experience building companies; connecting people across various industries; and his creative, solution-driven methods will translate perfectly into serving on the Roswell City Council.
Born and raised in Cleveland, Mississippi, he graduated from Bayou Academy in 1994. With an Airforce ROTC scholarship, he attended the University of Alabama in Tuscaloosa, Alabama for two years studying Mechanical Engineering. At the time, Jason worked for Walmart as a Loss Prevention associate. Needing his expertise in another district, they transferred him to Memphis, Tennessee. Due to the move, he decided to give up his scholarship and he began working full-time to pay his way through college. He ultimately graduated from the University of Memphis in 2003 with a Bachelor of Business Administration in Accounting with a minor in Real Estate. In fact, Jason sat for the very last 'pencil and paper' Uniform AICPA Exam - and PASSED all sections on his first attempt. Jason said, "That was a surreal moment - opening that envelope and reading that I'd really done it! It was such an incredible feeling".
Upon graduating from the University of Memphis, he moved to Georgia to accept a position as an accounting controller for automotive dealerships in the Atlanta area. With his experience in accounting and his extensive knowledge of the retail automotive industry, not to mention his relentless passion to build, he was excited to help found the company he currently leads as President and CEO. Living in Duluth and then Atlanta 'proper' for a few years, Jason finally found the perfect home in Roswell a few years ago.
Growing up in the small city of Cleveland, a significant amount of his time was spent giving back to the community. Whether along the way while earning his Eagle Scout rank, or with his constant volunteering, community has always been important to him. Whether it was working with the Civil Defense during hazardous situations or other county-wide emergencies, working with the local volunteer fire department as Chief of the Fire Explorers, or helping with countless other community endeavors, he understands what working together as a community is really what it is all about; he learned about building teams and achieving progress at a young age!
Jason is an avid reader and loves aviation. During his free time, he greatly enjoys flying as he continues working towards his private pilot license!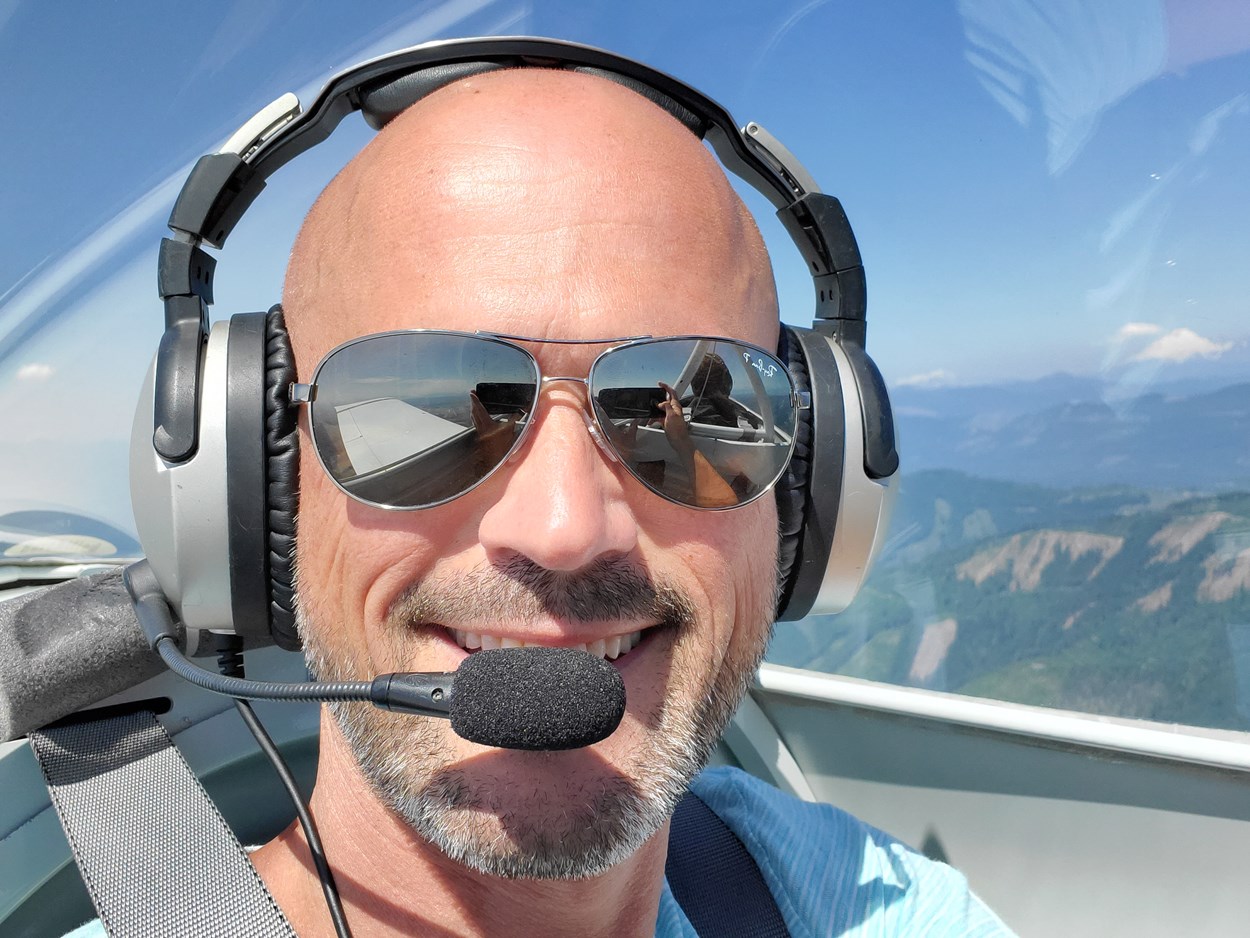 Other hobbies include traveling, enjoying new foods, exploring new places, and spending as much time outdoors as possible. Golf is somewhere on the list, but it is certainly for fun only! He has been a proud season ticket holder of the Atlanta Falcons since 2005. He and Ric enjoy watching the Atlanta Braves, Atlanta United, and Rugby ATL too, as well as spending time with friends and family.
Jason is very excited to meet more people in the community and share his story. He can't wait to talk about why you should vote Jason Miller in November for Post 1, Roswell City Council!